Project
7307 Birdview Avenue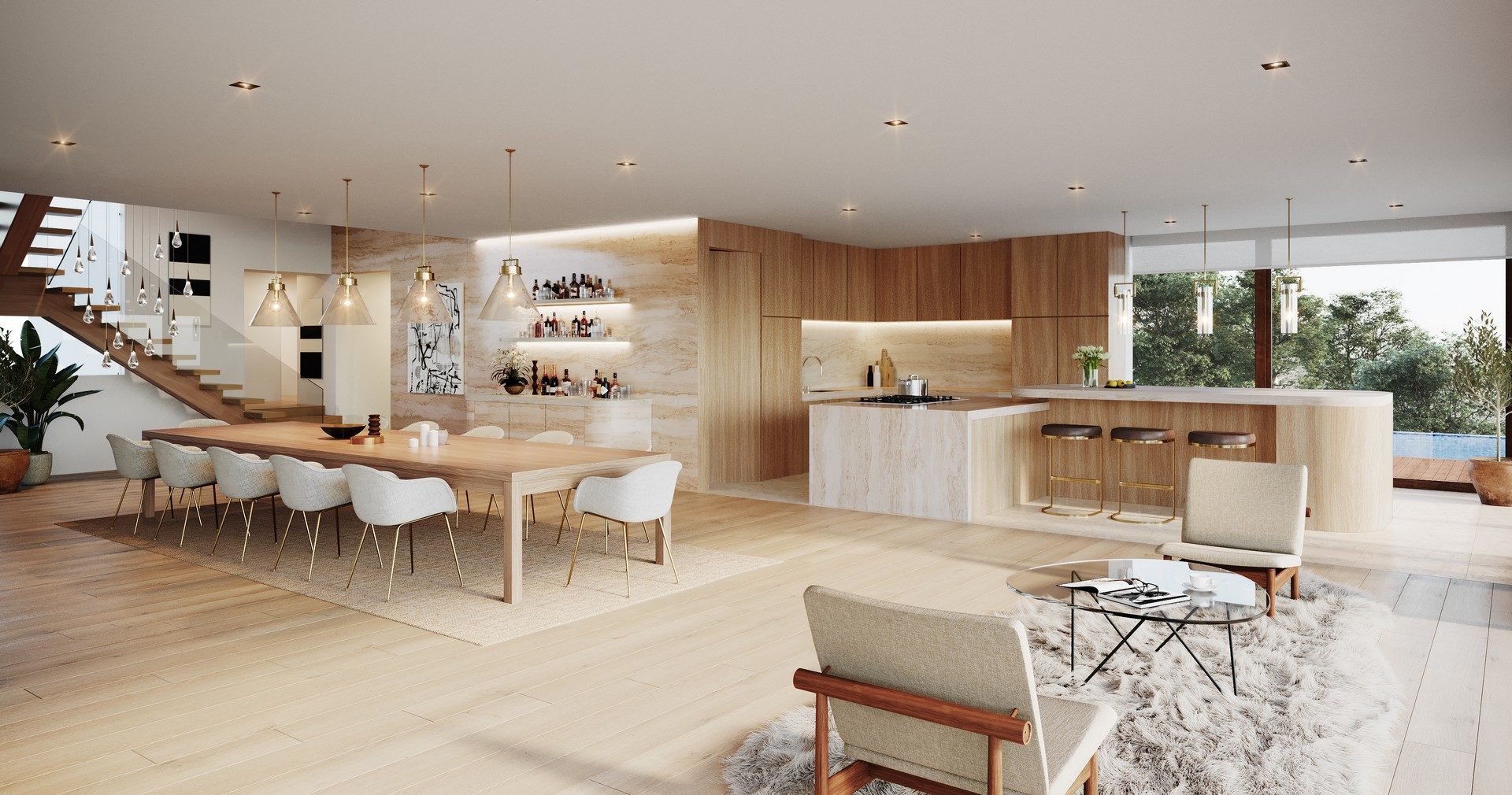 Just a short drive from Santa Monica via scenic highway 1 this project is located on the promontory of the Point Dume Nature Preserve.
Famous for it's beaches and drawn by the quality of the light, breathtaking ocean views and it's Mediterranean climate Malibu has ever since been known as the home of Hollywood movie stars, people in the entertainment industry and other affluent residents.
The project replaces an existing two story estate from 1976 with a unique villa and guest house formed around a motor court which marks the central point of arrival to the property. A long and dramatic private entrance is flanked by gorgeous Californian landscaping and offers vast views towards the pacific and the Channel Islands in the distance. An open garden concept maintains maximum flexibility for exclusive open air events and incorporates seamless integration of environmental considerations. Warm interiors reflect the splendor and tranquility of a unique Californian beach atmosphere with open floor plans and maximized views. The first floor is composed of an open living/dining experience that connects seamlessly to the outside garden.
Long glass sliding elements reinforce the relationship between interior and exterior. For private movie screenings a multi media room with open bar renders the perfect environment to enjoy an evening with friends and family. On the second floor a wide open master suite merges with an expansive master bath concept which includes a steam shower as well as an outside gym deck and offers stunning whitewater views.
The bluff side zero edge pool with integrated spa and baja shelf invites to enjoy dramatic sunsets while listening to the sound of the ocean.
A unique coastal atmosphere paired with culturally aware ambitious design concepts create a powerful synergy that results in the highest form of spatial experience.
Address
7307 Birdview Avenue, Malibu, CA 90265
Architect
Burdge & Associates