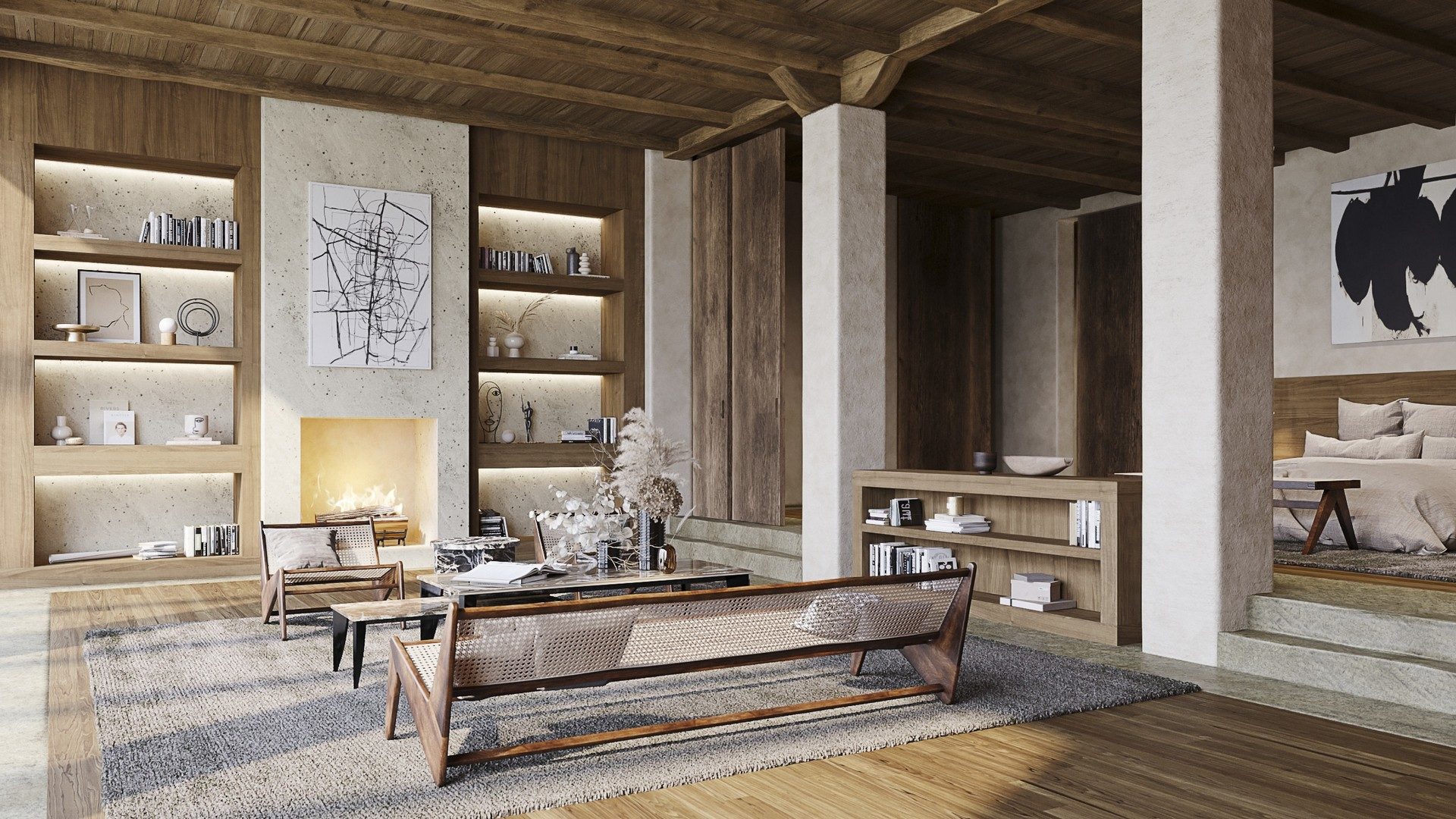 Located on the Balearic Island within the national forest mountain rage, the Ibiza Villa is oriented towards the spectacular views of the surrounding mountain range and sea. The Ibiza Villa is a unique property designed as a cluster formation, inspired by the relaxed and open style living of Ibiza. The interpretation of indoor outdoor spaces fuses the building with the surrounding. A private villa composed of a main house, annex, spa, and pool; each complex framing a view with a unique connection it's natural surroundings.
The crisp splendor of the whitewashed building is just as one would expect to find on this Balearic Island. Rough, natural rustic textures of wood and stone juxtaposed to the whitewashed building to create a perfect sanctuary.  An entry court is formed by two symmetrical one-story volumes, a skylight fills the space with natural light. Local materials reinforce the relationship between the building and its high mountain landscape. Air, light, and the natural rock formation are brought inside, complemented by furnishings that tell of an exotic place and the craftsmanship of fine skilled hands.
Ibiza Villa – a private sanctuary that focuses on clever zoning and introspective architecture with seamless transterior integration and environmental considerations. There's a powerful synergy to Ibiza Villa: the natural landscape formation, the sounds of the sea, rustic materials, finely crafted furnishings.  But, as with most powerful ideas, the end result adds up to even more than its individual components.