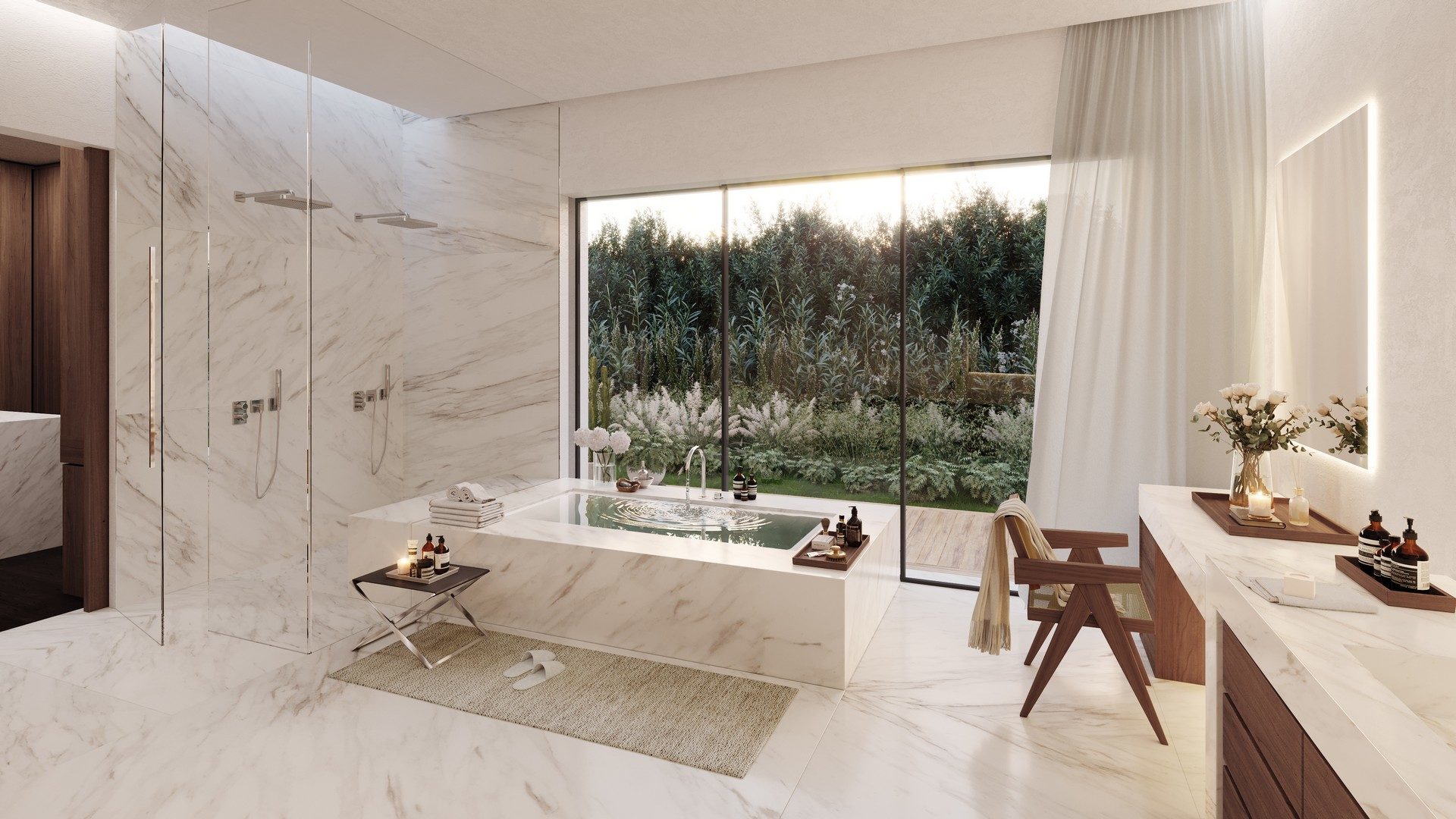 This family house is located on a plot near Coldwater Canyon Park in Beverly Hills.
The site was previously occupied by another single family residence. By restoring some of the original key elements and removing all of the conflicting features that had been superimposed onto it, Plus Design Studio reimagined the space to accommodate the needs of the new owners, an avid art collecting couple.
A big living- and family room area with fireplace, bar and travertine floors invite for big family reunions and provide enough space to enjoy a wonderful time with friends surrounded by an art collection that offers a range from pre-impressionsim to late expresionists. The interiors of the house connect seamless with the garden and outside space where a generous dining and bbq area sits next to the pool with build in spa and offers guests a cozy atmosphere.
Three bedrooms flank a private small sculpture garden which invites for private moments of reviatlisation. In the master bath pocket doors merge the inside with a private deck and garden for post relaxation and flood the space with natural light. The east wing of the house hosts an expansive open kitchen, a key feature for the owners who love to prepare dinners for big parties themselves.  An ensemble of rich materiality and warm elements paired with a curated cultural concept provide the ideal canvas for new moments to be imagined and manifested.